Accommodations
The Hewing Hotel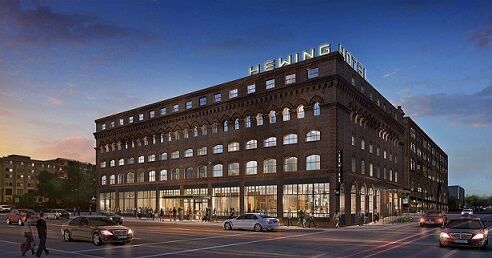 300 Washington Ave N Minneapolis, MN 55401
651-468-0400 | Info@hewinghotel.com

Use this link to receive our special rate for your stay. It is currently good for any number of nights between 9/20-9/24. If you need to stay additional nights just let us know and we will arrange for our special rate for dates outside of our block.
https://res.windsurfercrs.com/ibe/details.aspx?pro.../20/2017&group=0917WMWED
Should you decide to change your dates during booking make sure to use the modify tab and do not go back or refresh as that will bring you to the full price booking.
Alternatively, calling the front desk is an option however you must be sure to give them our names for the special rate; typically weekends require a 2 night minimum but we are approved for 1 night bookings if that is all you need.
Thanks all, we can't wait to celebrate!
Travel and Transportation
Private Residence on Christmas Lake
5900 Shore Road, Excelsior, MN, United States

Parking will not be available at the venue. Continuous shuttle service between Hewing Hotel and the wedding will be available through out the night. Pick up at Hewing Hotel is at 4:00pm sharp and final drop off is at 11:00pm.
For local guests who do not wish to utilize the shuttle service, please use app-based transportation (e.g., Uber or Lyft) for transportation to and from the event.

Things to Do... Who are we kidding...Places to eat
St. Anthony Main Riverwalk & Mill City Ruins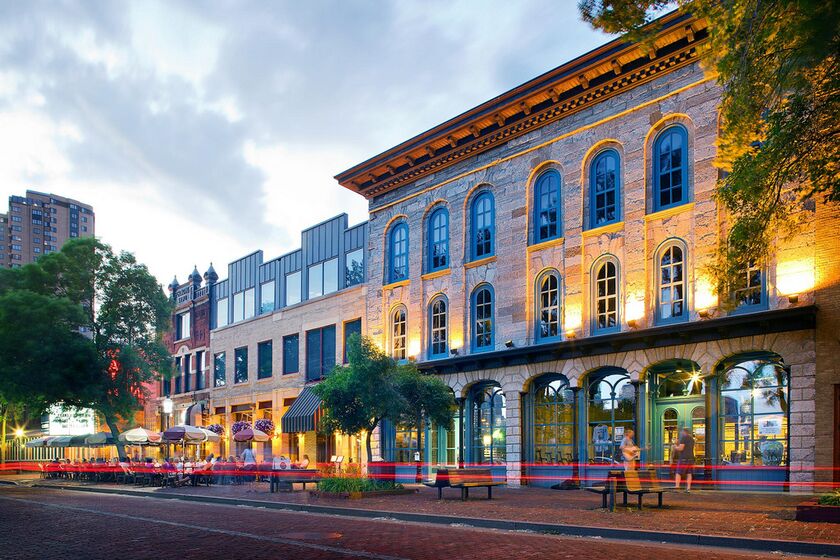 Our favorite part of the city, and where we currently live. Enjoy a walk that takes you along the infamous Mississippi river, across the Stone Arch Bridge, and through the historic Mill City Ruins. Have lunch at a riverside restaurant and be sure to stop at Wilde Cafe & Spirits for some gelato! The Saturday morning Mill City Farmer's market is a favorite of ours throughout the summer.
Young Joni - Northeast Minneapolis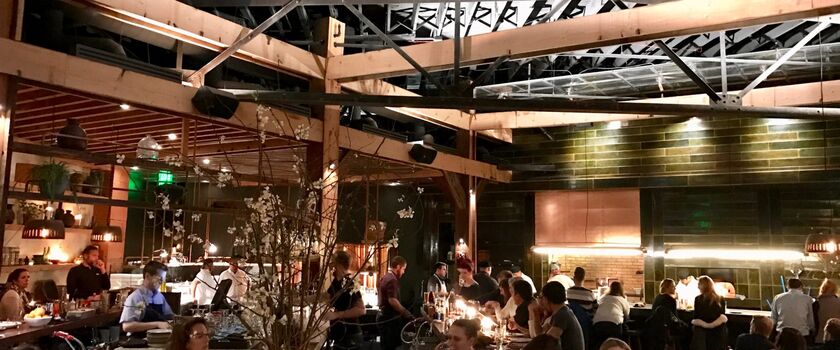 165 13th Ave NE, Minneapolis, MN 55413, USA

Enjoy the best wood-fired pizza in the Twin Cities, from the same family of restaurants where we had our first date. Check out the back bar for a "speakeasy" vibe and late night cocktails.
North Loop, Minneapolis, MN, United States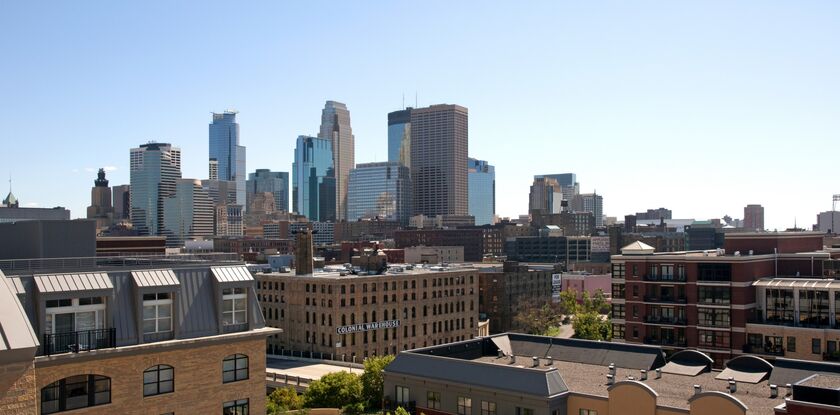 The North Loop, where Sam and Maria work and play, has become one of the hippest neighborhoods in the U.S. Check out Martin Patrick 3, considered one of the best men's stores in the country, where Maria works in the interior design studio, and also in the same building as Sam's office (it's a Colonial Warehouse love affair!). More first-rate shopping can be had at Bonobos, Grethen House, and D. Nolo. Grab coffee and brunch at Moose & Sadie's, happy hour on the patio at Monte Carlo, and if you want a fancy dinner out, check out Spoon & Stable, Bar La Grasa, Bachelor Farmer, Borough or 112 Eatery. Looking for something more casual? Red Rabbit or Smack Shack are both delicious and fun.

Eat Street - Nicollet Avenue, Minneapolis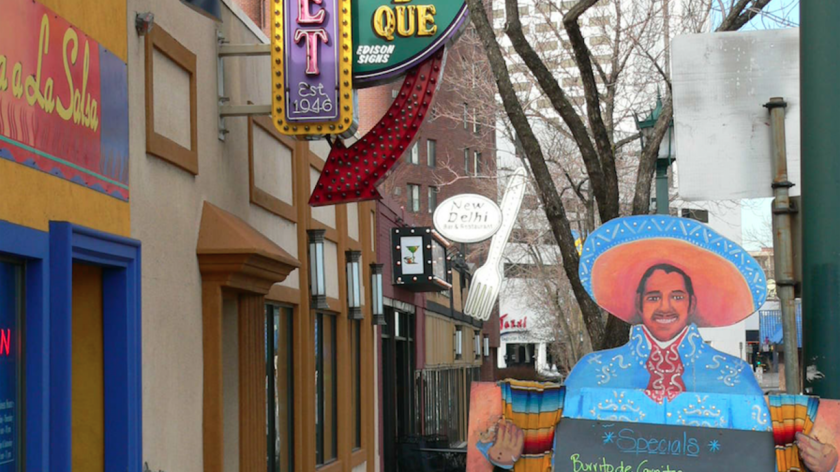 For the adventurous foodies, pay a visit to "Eat Street" on Nicollet Ave. in Minneapolis. Eat Street is home to dozens of small, locally-owned authentic ethnic restaurants - from Mexican to Chinese to Vietnamese. A usual spot for us is Little Tijuana's Restaurant (Little T's), Maria's favorite Mexican dive, and a fixture in her childhood nostalgia. Glam Doll Donuts also has the best pastries in town!